Earth Anatomy®
believes that architects and designers need to have an opportunity to explore the potential of natural materials. With our natural, thin, stone veneer surface, we outfit the design community with a disruptive product, process & fabrication technology that unlocks the power of their ideas.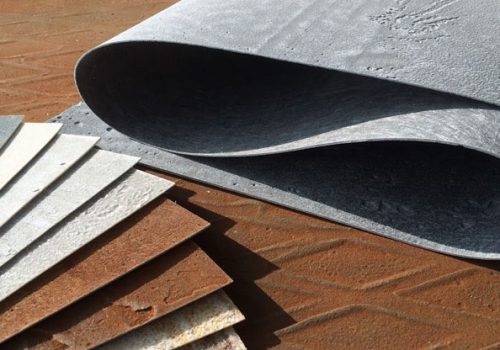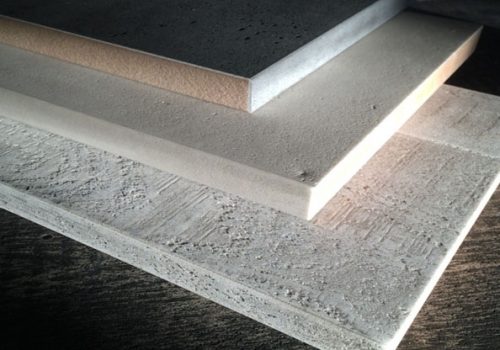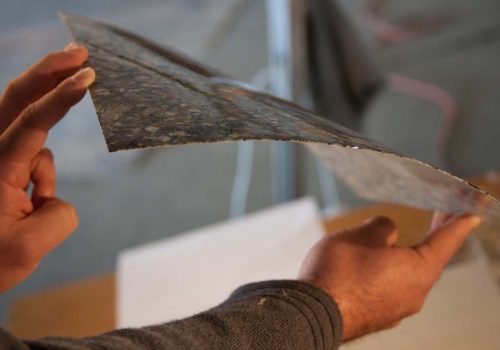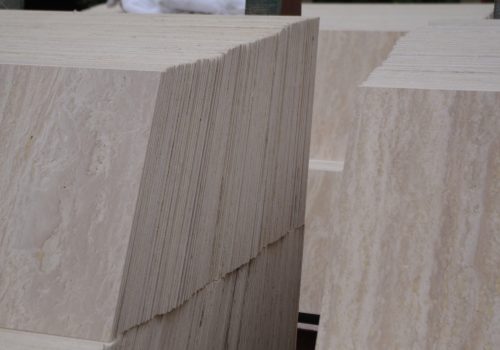 Concrete on a Roll
Concrete is a real stone veneer which offers the ability to interpret concrete in a whole new light! Our innovative product has over 95% stone content whilst offering unbelievable flexible, allowing you to recreate the appearance and feeling of the original solid material but using a 2mm thick light weight concrete veneer.
'Concrete on a Roll' is a handmade concrete surface that can be used in so many different applications such as furniture, bathrooms, kitchens, flooring, feature walls both internally and externally.
The material is easily worked using a knife and adheres to different surfaces using products such as Wallpaper, PVA, Contact and PU-adhesives.
The material is natural stone product so a protective stone sealant is required in most cases after installation.
Natural Thin Stone Veneer
Earth Anatomy's thin stone veneers are real, natural stone. The material is constructed by combining a layer of natural stone with either a fribreglass resin, aluminium composite, or honeycomb backing.
Through our unique veneer creation processes, new qualities of stone are revealed, making it lightweight, flexible, and even translucent in some cases.
By making stone thin we unlock an entirely new range of applications and possibilities for designers, architects, and engineers working in product development, construction, transportation, and retail industries worldwide.
The material is available in a variety of sheet sizes from 600 x 1200 to 1500 x 3000mm with thicknesses from as low as 1.3mm to 20mm. The material can be adhered using products such as Contact, PU-Adhesive, Silicone and Epoxy and as the material is real natural stone it needs a protective stone sealant after installation.
Natural Thin Slate Veneer
Our Slate Veneer is a new innovative product made from real stone. The stone material is thinly scraped off the rock face and applied to a fibreglass backing, giving you a light flexible product that can be applied internally or externally, to walls, floors and wet rooms. This extremely versatile product is well seasoned by the elements over thousands of years therefore does not need any further protection or maintenance against sun or water.
The Veneer comes in a variety of sizes from 600mm x 1200mm to 1200 x 2400, 2mm in thickness, and are easily adheres to different surfaces with the use of products such as PU-adhesive, Silicone and Epoxy. The Slate can be easily applied and cut using simple tile cutting blades or sheet cutting scissors.
We are proud to be the UK Partner and Manufacturing Centre Panel for Xstone Products. With over 65,000 sq ft of production facilities at the manufacturing base in Swindon, we are able to provide a complete design and manufacturing solution which includes products containing timber, bamboo, metal, glass, specialist paint finishes, solid surface and stone fabrication.
Investment in the very latest machinery and IT technology enables our team to meet and exceed customer requirements large and small.
In 2017 the MWC Group purchased the very latest in glueless edging technology in Homag airTec Edgebander and has investment in 2018 for new automated CNC production lines.